Product Tested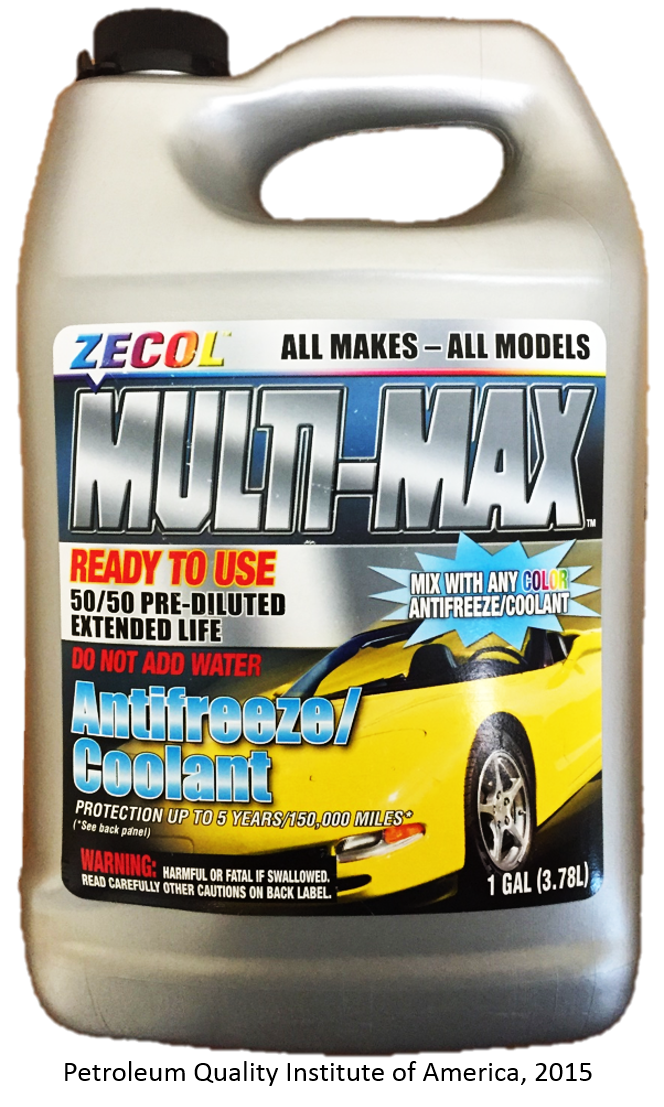 Click above for larger image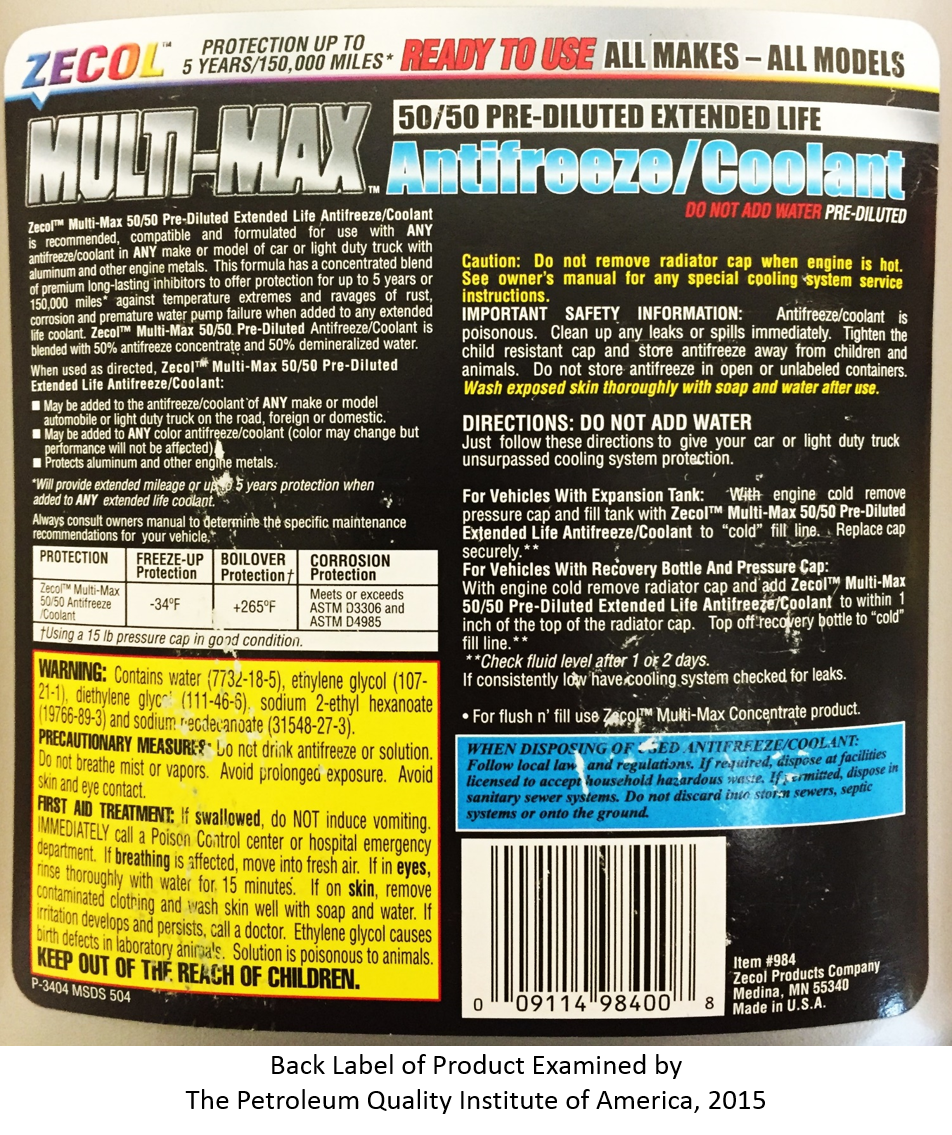 Click above for larger image
Zecol Products Company
Company and Product Information
Corporate Office:
Medina, MN 55340
Website(s): www.twincoromax.com
According to Twinco Romax website, the company is a "vertically integrated distributor and manufacturer of automotive fluids and related aftermarket products sold to a diverse base of customers in the convenience store, automotive, mass market, farm store and other retail channels. Based in Medina (Minneapolis), Minnesota.

Twinco has established a strong market position in the upper Midwest by combining a broad product line of company-owned and national brands with innovative merchandising and other value-added services that drive enhanced sales and profit margins for its customers."
Petroleum Quality Institute of America
Antifreeze/Coolant Test Program
The Petroleum Quality Institute of America (PQIA) is an independent resource for information and insights on the quality of lubricants in the marketplace. Our mission is to serve the consumer of lubricants by randomly sampling and independently testing lubricants taken from the field. Test results are posted along with the brand names on the PQIA website. This webpage provides an analysis on the brand detailed below.
The following are the test results for the sample examined.
ZECOL
Multi-Max 50/50
Extended Life Prediluted
Marketed by: Zecol Products Company in Medina, MN
Purchased at: Luna Pier, MI
Date of purchase: 7/24/2015
Website(s): www.twincoromax.com
Test Results and Assessment:
The product tested meets its freeze point protection claim. The test results, however, are not consistant with an Extended Life Coolant. The level of degradation acids (glycolate and formate) in the sample tested are unusually high for new coolant.
Physical Properties
Chemical Analysis
Labeling
Physical Properties and Chemical Analysis
ZECOL
Percent Antifreeze, (Based on Percent Glycol)
51
Freeze Point, (ASTM D3321) in ⁰F
-37
Bitterant, (ASTM D7704) in ppm
75
pH, (ASTM D1287)
8.24
Color, (Visual)
Green
Chloride and Other Anions by Ion Chromatography (ASTM D5827)
Glycolate, ppm
1326
Formate, ppm
234
Chloride, ppm
1
Sulfate, ppm
11
Nitrite, ppm
1315
Nitrate, ppm
446
Phosphate, ppm
Not Detected